How to upgrade your Korg Volca FM with the unofficial firmware? Here is my 5 minutes guide.
The official Korg Volca FM firmware has a few bugs and limitations that were never fixed by Korg. Fortunately, Pajen on Reddit made a custom firmware for this awesome mini DX7.
This Amazing v1.09 firmware:
Adds a new Global Setting (number 9) that enables/disables velocity on MIDI notes in
Adds SYSEX Parameter Change support, so that you can use Dexed to transfer patches to your Volca FM
Adds a new Global Setting (number 10) that switches between "Yamaha compatibility" and "Korg proprietary (like original)" single patch import/export behavior. This makes importing patches from other devices work as it should.
Adds support for Program Change of patches and patterns. PC 0-31 are the patches, 32-48 are the patterns.
Adds Lots of new MIDI CCs, and LFO fixes.
If you play your Volca FM with an external keyboard or sequencer, this firmware is a must! Why the original Volca FM does not respond to MIDI IN velocity? This is crazy...
Step 1: Download the firmware on your Phone
Download the two .wav files on your phone:
Step 2: Connect your Phone Audio jack to the Volca FM
Get a stereo audio male-male mini-jack
Connect your Phone Audio jack to the Sync-IN port of your Volca FM.
Put the sound level on your phone at 100% then lower the volume one time (now your volume is maybe at 90%)
And of course, cut notifications on your phone 😁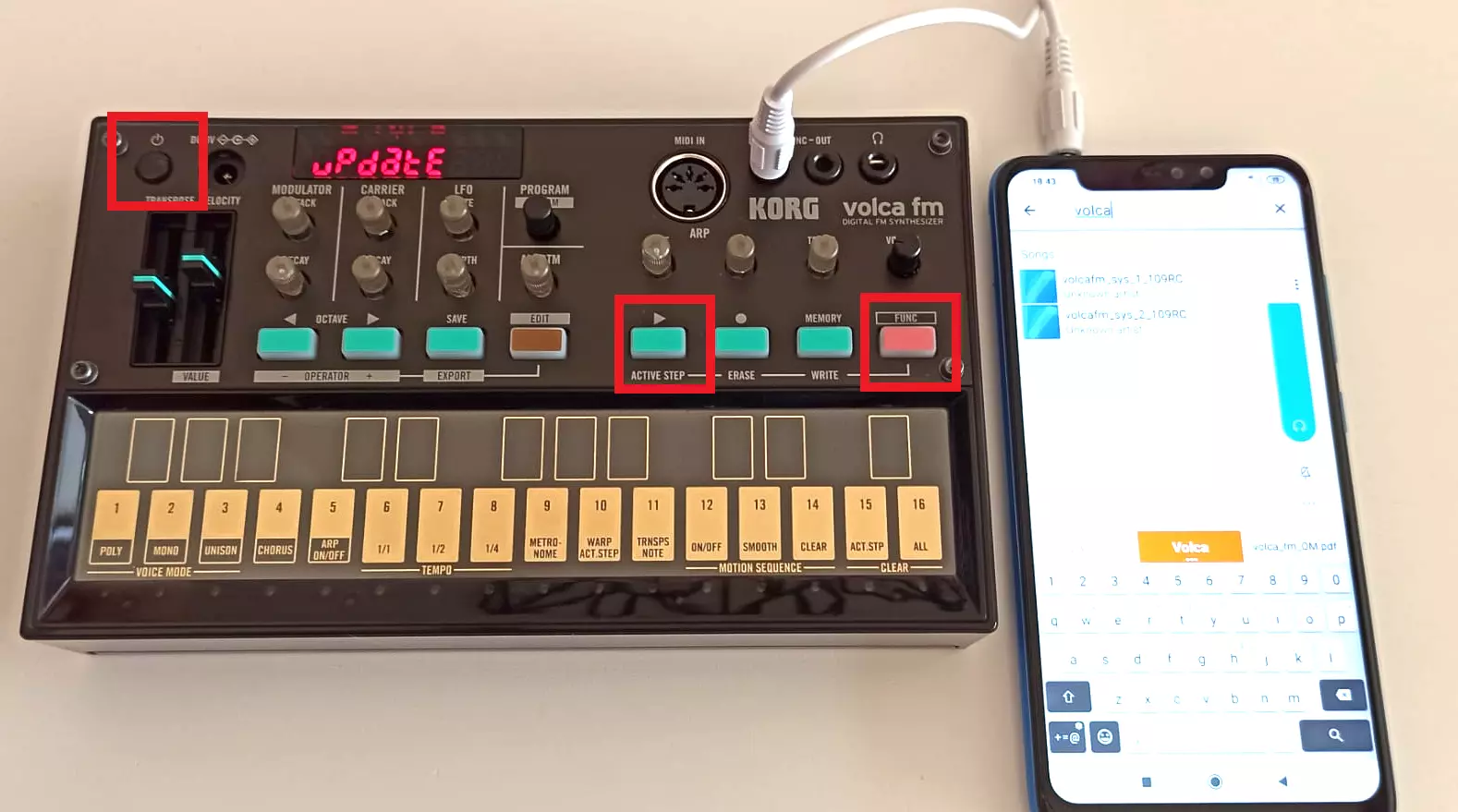 Step 3: Play the WAV files to upgrade
Make sure your Volca batteries are full or it won't update

Put your Volca FM in upgrade mode:

Turn the power on while pressing the FUNC and PLAY buttons (see the photo above)
The LED display should show "uPdatE"

Start playing the 1st WAV file on your phone, volcafm_sys_1_109RC.wav

Make sure you're playing the WAV from the beginning
The STEP LEDs 1-16 will indicate the update progress
if the 1st part of the update has gone well, the power will be automatically turned off.

Now turn the Volca ON again and, play the 2nd WAV file on your phone, volcafm_sys_2_109RC.wav

if the update has been successfully completed, "End" will be displayed.
Now, you can turn the power OFF
If you get any error during the update, you can try again from start but with a lower audio level on your phone.
Enjoy the new Volca FM features!
If you want to check the firmware version, turn the power ON while pressing the REC button. You should see "Main 109" on the LED display.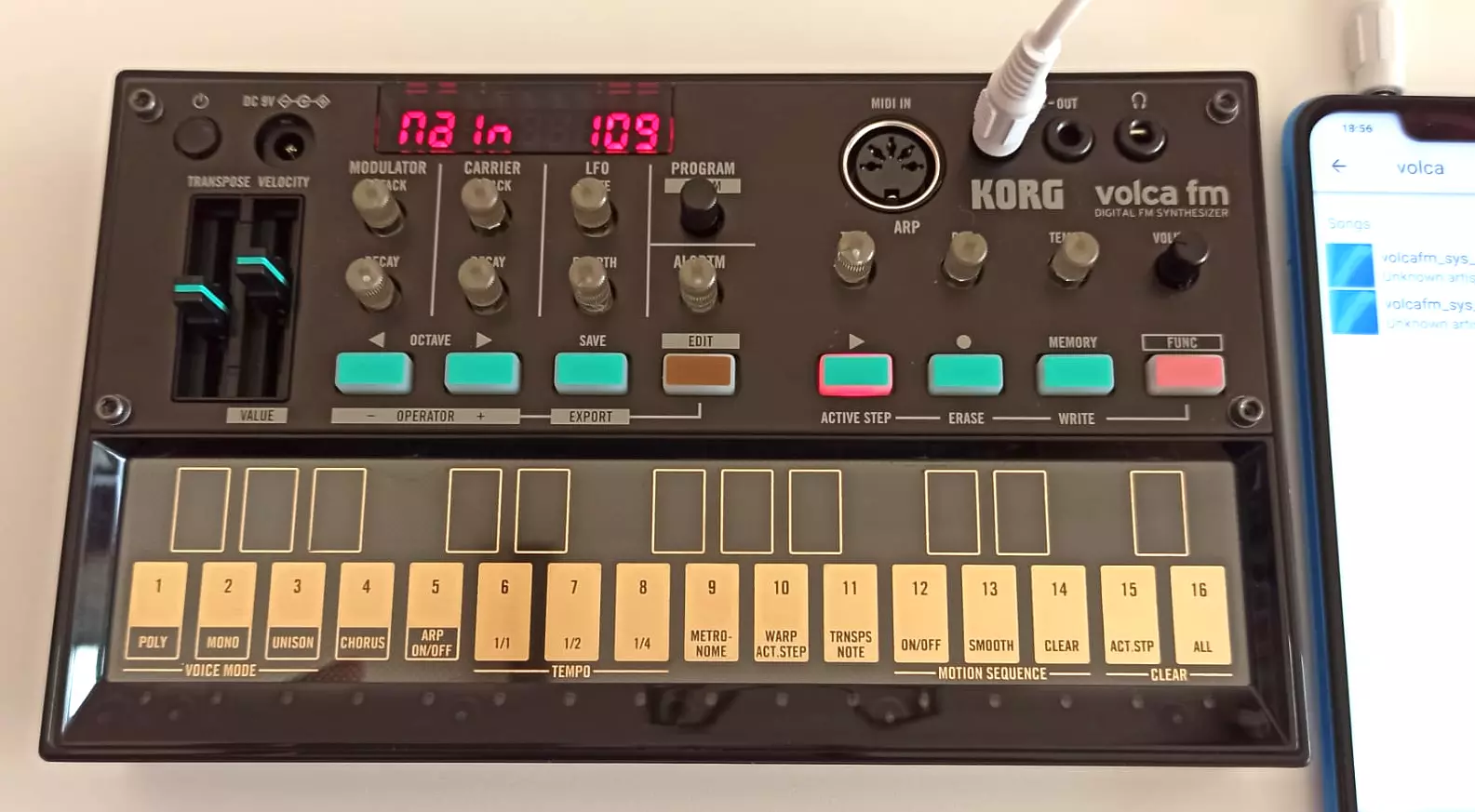 Now you can easily use Dexed to transfer DX7 patches to your modded Volca! 🙌 With this unofficial firmware, I think that the Volca FM is a great alternative to the Reface DX.
What are your favorite features of this custom Volca FM firmware?