The Roland Verselab MV-1 was not originally designed for easy live performance like the MC-707 and MC-101. But with the addition of an external MIDI controller, it becomes possible to easily control different parameters of the Verselab. You will find below some "Custom Modes" that I use during live recordings with my Launchpad Pro mk3 to control my MV-1.
Please note that I'm talking about the Launchpad Pro mk3 version, not the first version, which is not able to send custom MIDI CCs, and which doesn't have a classic MIDI out.
The "Custom Modes" I've made are generic and allow for example to control the first parameter of each track (CTRL-1 button). They may not be suitable for all situations on your Verselab, but they have the advantage of having a fairly logical organization. So, I always map the 'CTRL 1' button of each track to the parameter I want to control via the Launchpad Pro.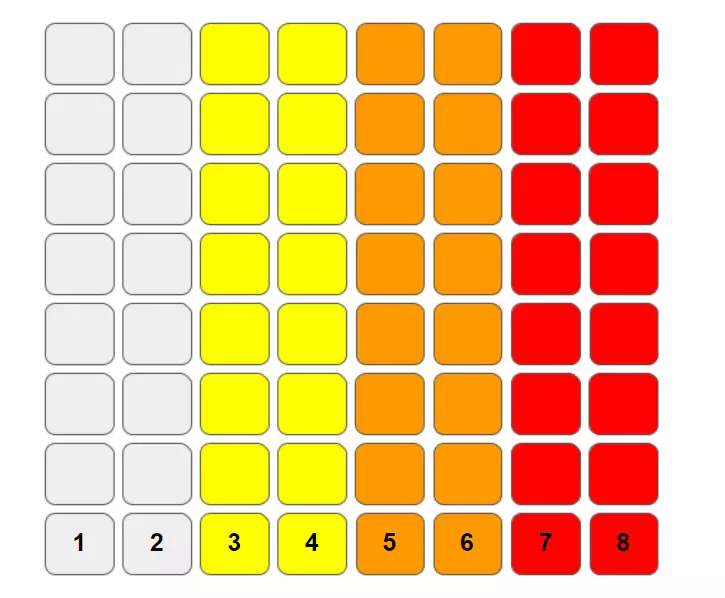 For these templates to work, the 7 tracks of your MV-1 must use MIDI channels 1 to 7.
---
For this 1st "Custom Mode", Sliders 1 to 7 control the 'CTRL 1' button on tracks 1 to 7, and the 8th Slider controls 'CTRL 2' of track 7.
---
In this "Custom Mode", the 8 Sliders control the 'CTRL 1' button of tracks 1 to 8. It is therefore more useful for the MC-707 as the 8th track is not accessible via MIDI with the Verselab at the moment.
LPPro mode MV1 MC707 1-8 sliders
For more details on the use of MIDI CCs, have a look at my articles for the Verselab or the MC-707 and 101.
To see how I use my LP Pro mk3 in a live set, I direct you to this video: Isarithms (part 1) / Melodic / Progressive / Techno / Roland Verselab MV-1 and Behringer PRO-1 Jam
Launchpad Custom Modes install
The installation is done simply by using Novation Components, and importing the Sysex file into it.
You have 8 possible Custom Modes on the Launchpad Pro mk3, so you can control a bunch of synths with it, which is why I think it's one of the most powerful MIDI controllers out there, and if you want to support my blog, you can buy it using the affiliate links below 👍
And if you have other ideas or requests for MV-1 MIDI mappings, we can discuss them below 😉